Schedule Service at Kunes Chrysler Jeep Dodge RAM of Elkhorn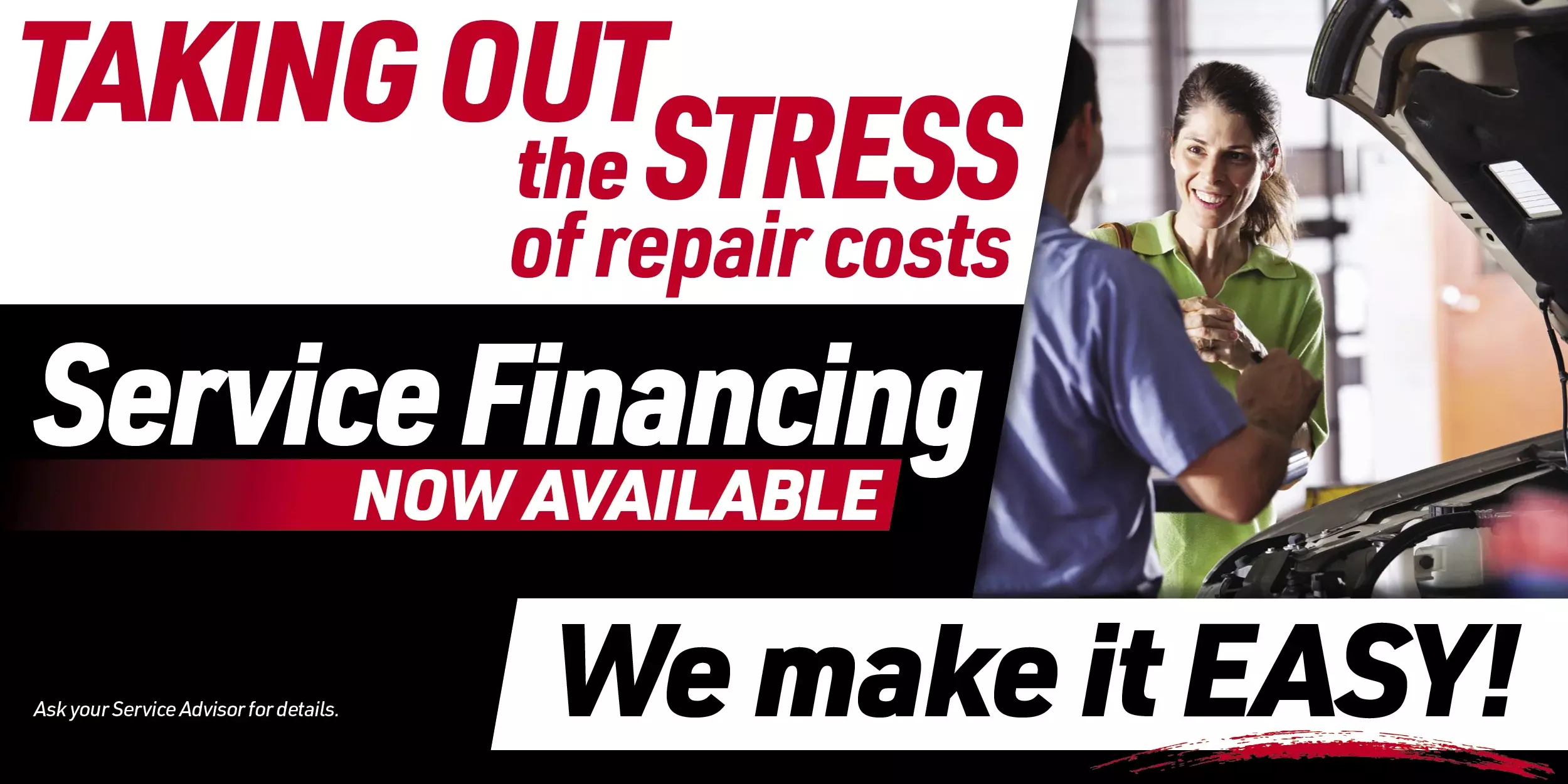 At Kunes Chrysler Jeep Dodge RAM of Elkhorn, we have factory trained and certified technicians and experienced service managers. This means that they will give you the best quality service because they are the most up-to-date on vehicle issues and troubleshooting and they give more accurate estimates. At our state-of-the-art facilities we have a number of service bays, meaning that we can provide much faster service because we can work on many vehicles at once. We can assure you that our highly trained technicians can perform any task you need done and will have the correct parts in order to get you back on the road.
Coming to one of our dealerships for services provides many other benefits. We have the expertise and experience not just on repairs but also on being your maintenance partner for service intervals on your vehicle. Our parts department is right next door - which ensures fast and accurate delivery.
Did you know your local auto service center at the dealership can provide all these services and more:
General Automotive Repair
Preventative Car Maintenance
Air Conditioning and Heater Service
Cooling System and Radiator Repair
Synthetic Motor Oil Replacement
Oil Filter Replacement
Brake Repair
Engine Diagnostic
Tune-Up
Belts, Hoses, Fluids
Air Filters
Alternators
Batteries
Headlights
Starters
Transmission Services
Struts
All Fluid Level Checks & Corrections
If you own a vehicle, you are well aware of all the maintenance and repairs required to keep your vehicle running for a long time. You also know that sometimes these repairs and services can get very expensive. With Dignifi, you can finance these costly shop visits with no interest for up to 6 months even if you have bad credit or recent credit troubles.
Unexpected repairs can be costly, you can see below the price ranges for common repairs:
Clutch Assembly Replacement (from $1,030-$1,385)
Engine Control Module (from $1,236-$1,283)
Alternator Replacement (from $401-$802)
Fuel Injection Replacement (from $814-$1,329)
Head Gasket Replacement (from $1,107-$1,396)
Timing Belt Replacement (from $652-$855)
Radiator Replacement (from $593-$720)
Starter Replacement (from $376-$837)
Water Pump Replacement (from $567-$745)
Automatic Transmission Repair (from $300-$1500)
With Dignifi, you can finance this with no interest for 6 months. You may not need any money down, and they offer fast and easy electronic payments. Financing could be available from $350 and up to $7500, they have competitive interest rates and affordable payments. You can choose between their flexible payment terms - from 12 to 36 months.
Dignifi Benefits:
You can finance up to $7500 with a $350 minimum
Flexible payment plans from 12-36 months
No interest will if paid within 6 months
Electronic payments are easy and received within 48 hours of confirmation
May be able to have no money down
No prepayment penalties